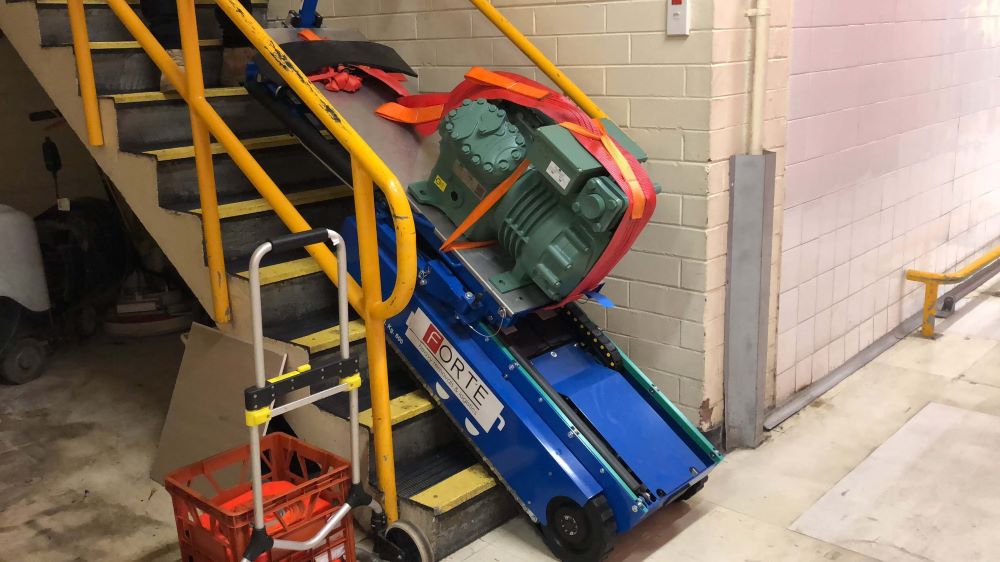 Forte Heavy Removals are Perth's specialised movers. With over 40 years experience in the commercial relocation industry, we can safely relocate all industrial equipment safely and efficiently. We offer an enhanced level of service with highly trained commercial equipment movers and specialised removal equipment.
What Commercial Equipment Can We Move?
Factory Relocations
Heavy Machinery Relocations or Repositioning
Industrial Parts
Warehouse Relocations
Vault and Safe Removal
We understand the need for efficient relocation in order to reduce downtime in your operations. Hiring removalists that are not specialised in commercial equipment removals could result in damage to your equipment and delays in your operations.
In addition, industrial equipment is costly and difficult to replace. To ensure your equipment is moved properly and efficiently, hire a commercial equipment removalist.
Whether you are relocating your entire warehouse or you just need your machinery repositioned, choose Forte as your Perth commercial equipment mover.
Why Hire Forte as Your Perth Commercial Removalist Company?
Professionally Trained & Experienced Commercial Removalists
Our commercial equipment movers are highly trained and experienced. We follow strict safety guidelines to ensure the safety of our professionals and your industrial equipment.
As a professional commercial equipment removalist, we will take the time to assess the area and plan a moving strategy to ensure your heavy-duty equipment is removed and relocated properly no matter the scale.
While remaining careful and thorough, we will also complete the relocation with minimal disruption so that you can get back to your normal operations as fast as possible.
Fully Insured
At Forte, we are fully insured to carry out all commercial equipment relocation projects. Our insurance includes marine cargo insurance which covers us throughout each stage of the relocation project.
Specialist Equipment
Each location will have different layouts and obstacles. Our removal equipment allows us to tackle any commercial removal project with precision and care.
Are You in Need of a Perth Commercial Equipment Mover?
Give us a call on 0439 503 000 to discuss your commercial equipment needs or fill in the form below to arrange a no-obligation quote.
Forte Heavy Removals Commercial Removals Equipment
Our extensive list of commercial removal equipment ensures the careful and secure removal and transportation of your industrial equipment.
Our Commercial Removal Equipment Includes:
Hiab cranes
Prime mover
Forklift
Lifting hoists
Mechanical stair climbing aid
Trolleys
Covers
Secure & reliable transportation
Other Heavy Removal Services
Have one of the below heavy items? We can move those too:
Can Forte Heavy Removals disassemble and reassemble industrial equipment?
Yes, our commercial equipment removalists are trained mechanical fitters, allowing us to disassemble and reassemble industrial equipment. This will only be done if the equipment cannot be moved safely and securely without disassembling it.
Can Forte Heavy Removals relocate an entire plant or factory?
Yes, we have the team and equipment to carry out a complete relocation.