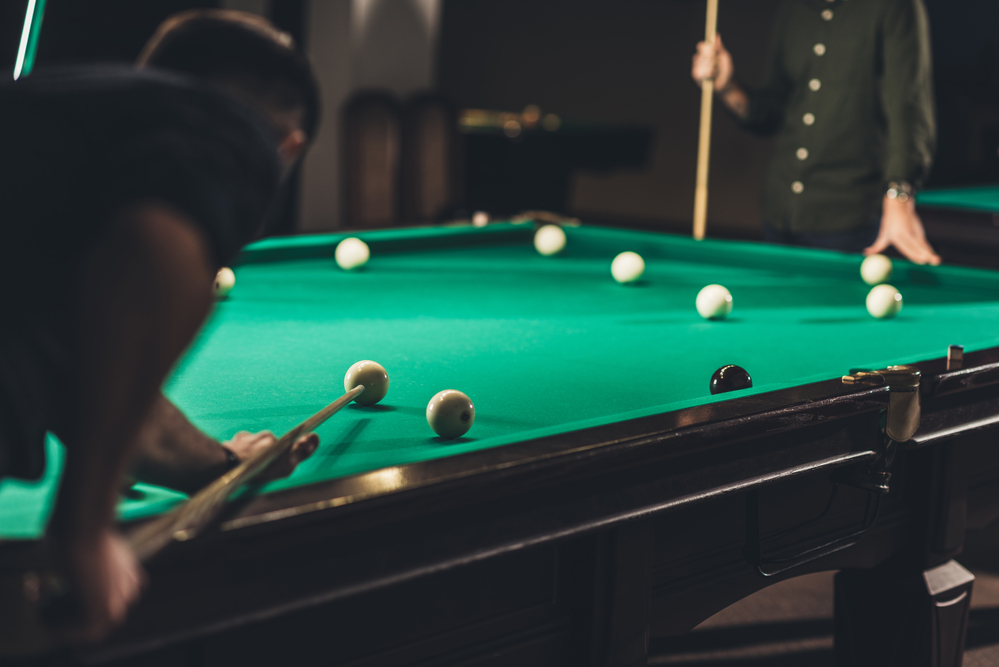 Forte Heavy Removals are an experienced Perth pool table & billiard table removalists. With over 40 years experience in billiard and pool table removal, we can move any table no matter the size or difficulty of the move.
Whether it's an in-house relocation or address relocation, our team of highly trained and experienced billiard & pool table removalists will get the job done safely and efficiently.
Why Hire a Perth Pool Table & Billiard Table Removals Company?
Pool tables and billiard tables are valuable assets that provide endless entertainment. They are also very heavy objects, weighing between 300kg to 400kg. The common sizes are:
Billiard Tables:
9' x 4.5'
10' x 5'
12' x 6'
Pool Tables:
DIY removal jobs can lead to injury to yourself and others involved. The pool or billiard table could be damaged and not function the same. There is also the potential to damage walls, scuff floors and break other surrounding objects.
To retain the condition of your pool or billiard table, as well as the safety of yourself and surrounding property, it's essential you hire a professional Perth pool table removal company. At Forte, our experience and specialised equipment allow us to carry out pool & billiard table removals with precision and ease. Get peace of mind knowing that we are fully insured and follow strict safety procedures to get the job done safely and efficiently.
Our Billiard & Pool Table Removal Process:
At Forte, our first step is the assess the area and create a strategic moving plan. We use specific moving techniques and equipment to ensure your billiard or pool table is relocated with absolute care.
In the case of billiard tables removals, we will completely disassemble it. Pool tables will be partially dissembled if deemed necessary for the move. Dissembling the tables into smaller manageable parts allows for safer transportation and helps to keep the billiard or pool table in its original condition. These individual parts are then wrapped and stored securely in our truck ready for transportation.
Each billiard and pool table is unique as is the space and relocation requirements. Our experienced removalists and specialist equipment allow us to move pool and billiard tables up or downstairs, through tight spaces and over balconies.
Upon arriving at your new location, we will reassemble your billiard or pool table correctly in the position you request. Rest assured, the team at Forte will have your table back to its original state in no time, so you can get back to playing pool or billiards!
Are You in Need of a Perth Pool Table Removalist?
Give us a call on 0439 503 000 to discuss your Perth pool table removal needs or fill in the form below for a no-obligation quote.
Forte Heavy Removals Billiard & Pool Table Removal Equipment
Our extensive list of high-quality pool and billiard table removals equipment ensures the careful and secure removal and transportation of your pool table.
Our Billiard & Pool Table Removal Equipment Includes:
Lifting hoists
Mechanical stair climbing aid
Trolleys
Covers
Secure & reliable
Transportation
Other Heavy Removal Services
Have one of the below heavy items? We can move those too: