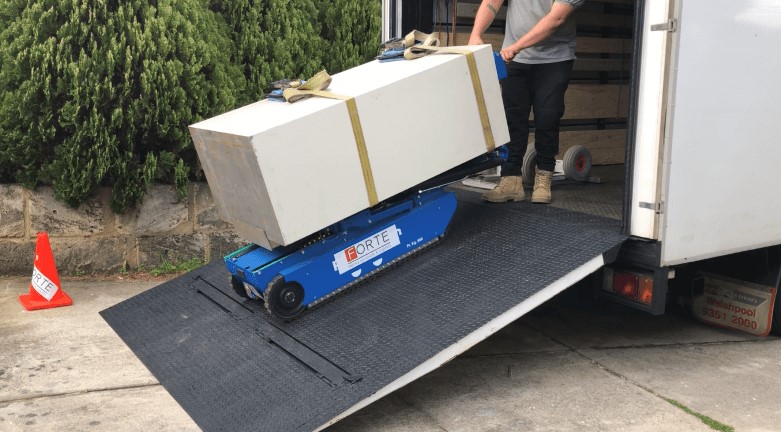 Forte Heavy Removals are an experienced safe removalist company located in Perth, Western Australia. At Forte, we have over 40 years' experience in safe removals. Our specialist equipment and tools allow us to complete the job safely and securely, no matter the difficulty.
We move both domestic and commercial safes. So, whether you're moving to a new house or moving office, choose Forte as your Perth safe removalist.
Why Hire a Perth Safe Removals Company?
It is essential to enlist a professional and trustworthy safe removal company to ensure your safe is handled properly.
Moving a safe incorrectly without experience and the right equipment can cause injury and damage to your items. Careful planning is required to remove and relocate safes correctly. We follow strict safety procedures to ensure the safety of our professionals and your property. In the unlikely case that there is an accident, we are also fully insured for any damages that occur during the job.
At Forte, we can safely relocate a safe no matter the location. Each location will have different layouts and obstacles. Whether it's up or down a staircase or narrow hallways, we will get the job done efficiently, with no damage to your property. In fact, we are the only heavy item removal company in Perth with a stair-climbing machine. This allows the safe to be moved upstairs with minimal manual handling.
As a professional safe removal company, we will take the time to assess the area and plan a moving strategy to ensure your safe is removed and relocated properly.
Are You in Need of a Perth Safe Mover?
Give us a call on 0439 503 000 to discuss your Perth safe removal needs or fill in the form below:
Forte Heavy Removals Safe Removalist Equipment
Our extensive list of high-quality safe removal equipment ensures the careful and secure removal and transportation of your safe.
Our Safe Removal Equipment Includes:
Lifting hoists
Mechanical stair climbing aid
Trolleys
Covers
Secure & reliable transportation
Other Heavy Removal Services
Have one of the below heavy items? We can move those too: