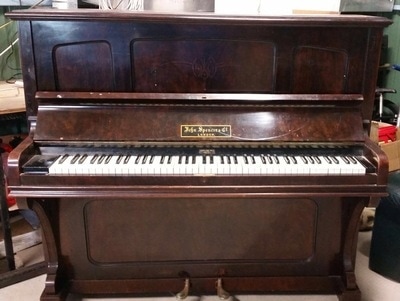 The first thing to check when considering your latest addition to your home is Piano condition (Hammers, string pins, pedals) don't just go on what it sounds like. There are other factors such as water damage, heat damage or the sound board being cracked. Buyer beware! Get one of our tuners that we recommend to take a look before sealing the deal.
Where are you going to put it? The best place is a wall that does not get direct sunlight. Piano's are sensitive to moisture like our vocal cords changing to different levels, moisture in the air giving us different accents around the world or… my wife's hair. Keeping them dry and cool is the best way to keep in tune or avoid the frizz.
Moving your Piano is easy when you use Forte, let us know if you need us to use our Piano Removal services to make life easier and keep you safe.