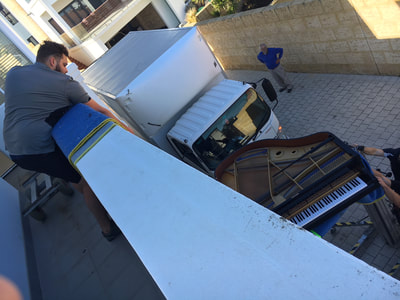 Many customers have concerns with regard to Piano /Heavy Removal specialists working with the furniture removalists. It goes a lot like…. "Nothing to worry about Karen, we work in with furniture movers all the time and Piano moving and relocation is what we do".
So I thought I would blog about this, not that this will reach many although it might help ease the troubles of the people moving home. After all, it is one of the most stressful things to do in life, along with skydiving and getting married.
Let us help you in this stressful time, moving house is terrible and a little Forte Heavy Removals always goes down smooth.