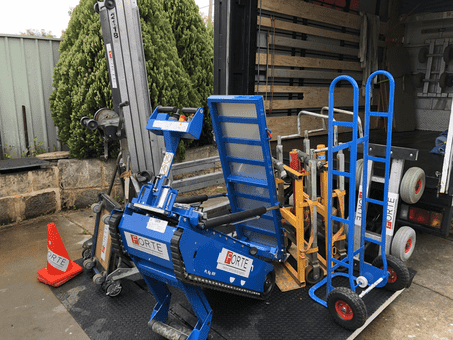 A daunting task for a piano owner. At Forte, we have the right equipment to move your piano with with the care it needs. It also means it requires minimal manual handling making the move ultimately safer for us and your loved piano.
We have a "Piano Plan Stair climber" rated to 600kgs to move up and down the stairs. We also have a "hoist" rated to 300kgs and 5.5m to move pianos over balcony's. These machines are always in the back of our truck ready for any situation/job at short notice.
Our equipment is designed and set up to move pianos but these come in handy when we are asked to move other heavy objects that others cannot.
So you can again put your mind at ease with Forte Heavy Removals as we have the knowledge and equipment to complete any job coming our way.