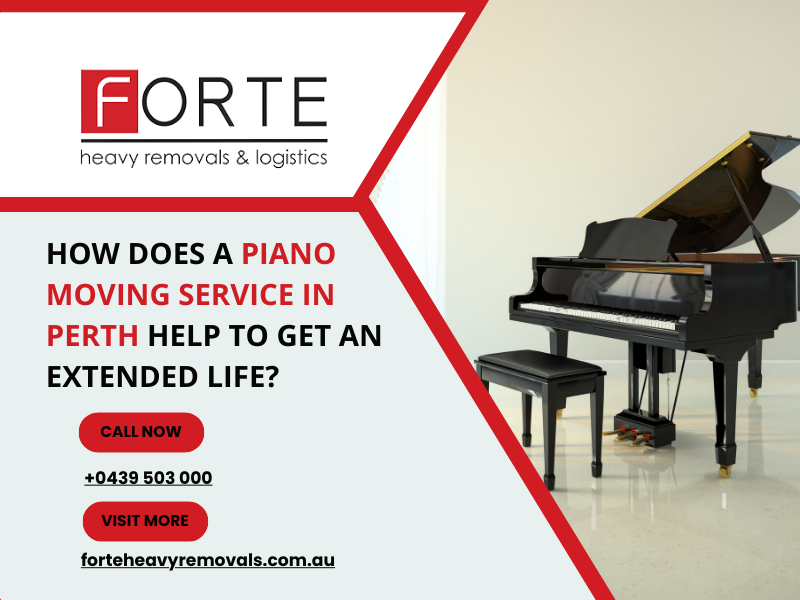 The piano is a common source of entertainment in the city of Perth. People in Perth who have pianos at home look for professional piano moving services in Perth, particularly during relocation. If you want to know what makes the professional service so special that anyone looking to shift along with their beloved piano avails of the service, keep reading the blog.
Piano Moving Service Offers Expert Service
Piano moving experts are trained and certified piano moving professionals. They know the right techniques to carry the heavy instrument and carry it through the tricky areas of your home. When you hire professionals, you will be amazed to see how the professionals pack the items and secure them with several layers of covering to protect them from getting damaged. Any local moving service or DIY tricks cannot match such high-quality piano moving service.
Piano-Moving Experts Make Use Of The Proper Tools
When it comes to piano moving tasks, one requires extensive tools and equipment to handle the huge instrument. Professionals have access to the right tools and equipment. With the help of specialised tools and techniques, they assemble and reassemble the piano in the right way, ensuring that all the piano parts remain functional in every way.
Piano Moving Professionals Prepare The Instrument For Safety Hazards
Many homeowners looking to relocate their piano to a new location are not even aware of the enormous weight of the piano, which ranges somewhere between 300 to 1000 pounds depending on the type. Lifting the heavy weight of such an unevenly shaped instrument is a challenge. Professionals carry out this task very easily. They are experienced and have knowledge regarding the sensitivity of the piano. They secure the pianos using the right tools. With expert service, you can be assured that there will be no issues like dropping the piano or causing a tripping hazard.
Piano Moving Professionals Avoid Piano And Property Damage
One of the most common accidents during self-piano moving or from service of a local piano mover service is damaged. This can extend to both the piano and its surroundings, causing property harm. Amateurs are unaware of the correct techniques and methods to move a piano securely between homes. The absence of appropriate tools further complicates safe loading onto a truck and proper reassembly. Piano moving service in Perth experts excel in managing all the delicate components of the piano. They prioritise care and precautions during relocation. This preserves its condition and playing performance.
Safeguarding the piano during piano relocation is of utmost importance, not particularly to avoid external but also internal damage. By entrusting a piano moving service in Perth, you can avoid stress and complexity and, at the same time, save a lot of money. 
At Forteheavy Removals, we prioritise safety. Our efficient piano relocation service is a specialised way to secure a safe removal of pianos that helps preserve your expensive and ancient instrument for an extended lifespan. So what are you waiting for? Reach us out Forteheavy Removals and ask for more details of our service.