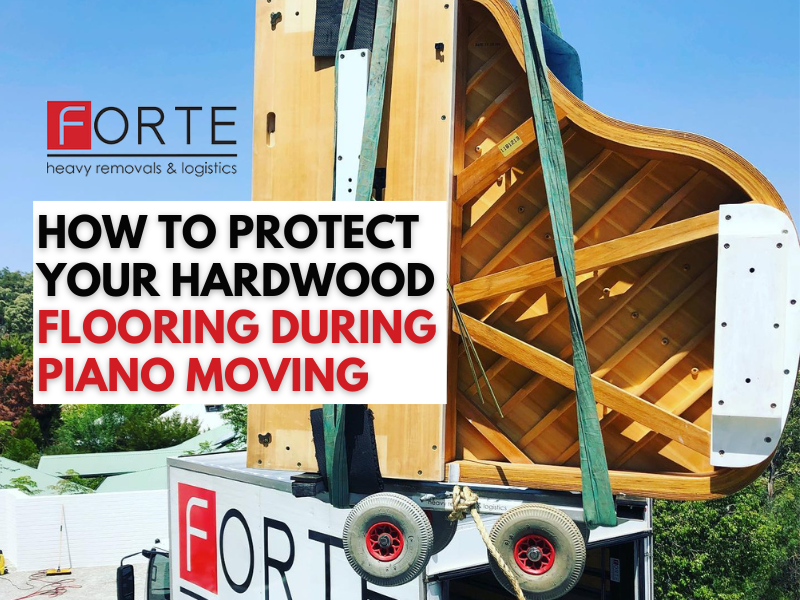 Hardwood flooring is, undoubtedly, an expensive investment for house owners. Scratches and damages not only cause costly damage repair but are also difficult to avoid. In the middle of all these, if you have a vast instrument like a piano to relocate or move, it is best to hire a professional piano mover in Perth who would offer a reliable piano moving service and also take the best care of your hardwood flooring.
Scratching and damaging are very common while moving a piano. Let our expert tips help you with effective piano moving while you move the vast instrument on the hardwood floors.
Using Caster Cups Can Help
Caster cups are effective floor protectors that come in a variety of materials. This square or round-shaped covering works best to prevent floor damage while moving heavy items. Caster cups have soft felt bottoms that remain gentle on the floor while you push heavy furniture like cots, couches, tables and pianos. Thus with the use of caster cups, both your piano and the hardwood floor remain unscratched.
Use A Dolly
Using a dolly is another good option to move your piano while keeping your floor safe. Professional Perth piano removalists use this tool to glide the heavy instrument over the floor and move it around. It is a widespread tool that remains easy on the floors and hence a preferred choice for most piano movers.
Cover The Floor With Moving Pads Or Blankets
When dolly or caster-ups are hard to find or unavailable due to specific needs moving pads and blankets can work as an ideal alternative. These acts as a protective covering for the floor and safeguards the hardwoods against gouging, scratches and other potential damages. Blankets can occasionally roll and cause a trip hazard. Hence it is good to remain alert while using it. It is best to call an expert piano mover in Perth to assist you with an organised piano moving service.
Get A Rug
Laying down an area rug is also an excellent option to keep your floors safe during piano moving. A good quality rug prevents hardwood from any possible damage caused while moving any heavy item, like a piano.
Consider Plastic Sheeting
Plastic sheet covering can act as a temporary arrangement to prevent damage to your hardwood flooring during piano moving. Ensure the fact that the sheets are thick enough and can help prevent penetration of any piano part and cause scratches. Plastic sheets are not the best option, so it is advised to use them as a temporary fix and can work until you can arrange for a dolly or caster.
Things to keep in mind while moving the piano
1. Remember It Is Heavy
The average weight of the three conventional pianos ranges from around 300 to 1200 pounds. Many homeowners fail to determine the real weight of their instrument and end up hurting themselves while performing DIY methods to move the piano.
2. Do A Bit Of Planning
When you can plan out an effective strategy for moving a piano, you will cause less or no damage to your piano as well as flooring.
3. Remove The Things Around
Consider removing all the items that surround your piano. After all, you do not expect a hit or a knockdown during a piano and damage both floorings as well as the instrument.
4. Hire Experts Of A Piano Mover In Perth
Booking an appointment with the best piano movers in Perth, like Forte Heavy Removals, is the best option to ensure the best techniques and approaches to moving a piano. Professionals guarantee quality and reliability, and hence you remain safe along with your items. 
Book a piano mover in Perth specialist and enjoy a long-term relationship with your piano as well as hardwood flooring.