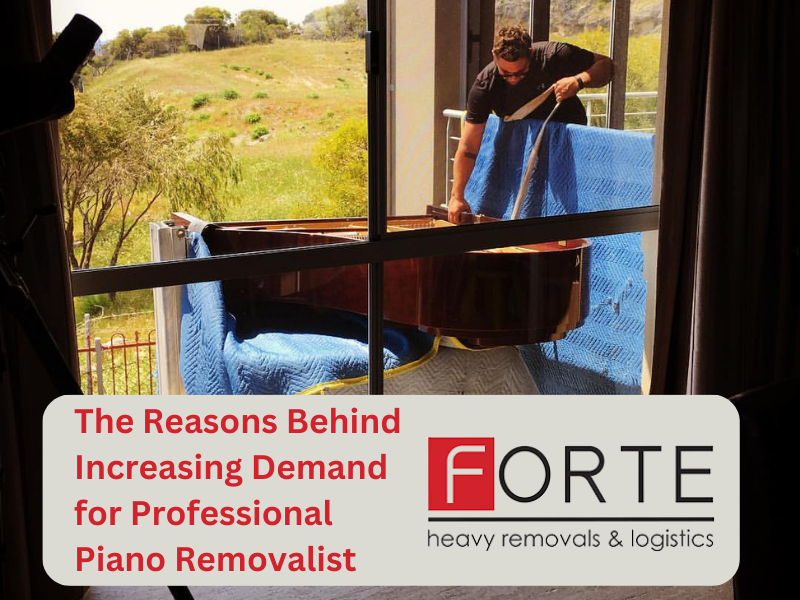 Pianos have become a treasured musical instrument for many people, offering an elegant and timeless sound that can enhance any musical performance or living space. They bring beauty and elegance to any room they are placed in and provide a sense of comfort to those who play them. However, pianos are also one of the heaviest and most cumbersome instruments to move, making it a challenging task for anyone who wishes to relocate or dispose of it. This is why there has been a significant increase in the demand for Piano Removalist services in recent years.
Professional piano removalists offer a secure and safe way to move pianos, ensuring that the instrument is transported without any damage whether for moving homes, events, restoration, or disposal. As such, it is not surprising that there has been an increase in the demand for piano removalist services. In this blog post, we will explore the reasons why there is an increasing demand for Piano Moving Service in Perth. Here are some reasons why.
Moving Homes: When moving homes, many people find it challenging to move their pianos by themselves. Pianos are heavy and bulky, and without the proper equipment and knowledge, it can be difficult to move them without damaging them. As such, many people prefer to hire piano removalist services to ensure that their beloved instrument is moved safely and securely.
Events: Pianos are often used for events, such as weddings, concerts, and recitals. However, transporting them to these events can be a significant challenge. Piano removalist services are often hired to transport the instrument to the event location and set it up for use. This ensures that the piano is transported safely and is ready to be played when needed.
Restoration: Pianos, like all musical instruments, require maintenance and restoration over time. When a piano needs to be restored, it often needs to be transported to a specialist who can perform the work. Piano removalist services are often hired to transport the instrument to the restoration specialist safely and securely.
Disposal: When a piano is no longer in use or is beyond repair, it needs to be disposed of properly. Piano removalist services can help to dispose of the instrument in an environmentally friendly manner.
In conclusion, the demand for piano removalist services has increased due to the growing number of people who own pianos and need them to be transported for several reasons. Piano Removalist services offer a practical and cost-effective solution for moving a piano, and they can help ensure that the instrument is transported without any damage.
Whether you are moving homes, need a piano for an event, or require restoration or disposal services, piano removalist services provide a professional and reliable way to transport your instrument. Therefore, it is recommended that you hire a professional piano removalist to help with the transportation of your piano. Contact Forte Heavy Removals to know more about the increase in demand for professional Piano Removalist services and as to how you can get proper assistance as per your requirements. With the most reliable and professional set of experts, you are guaranteed premium service that suits your demands and comes within your budget.