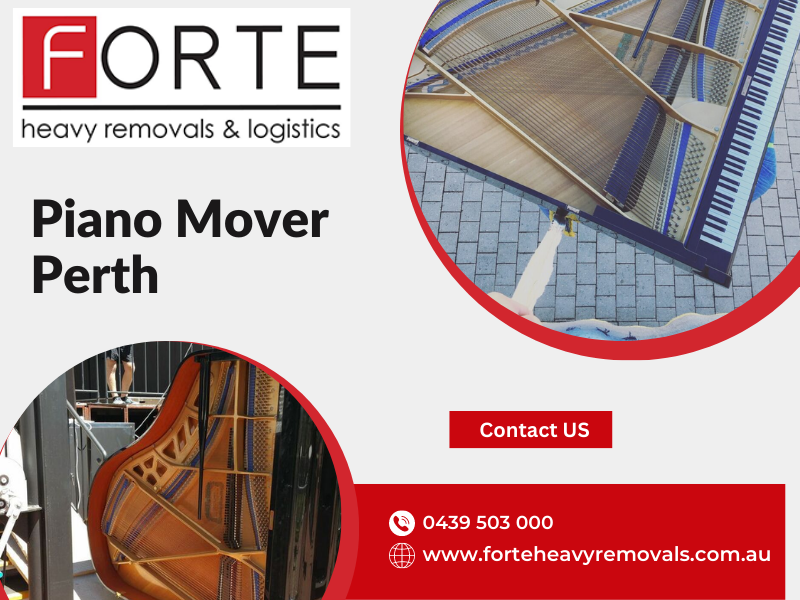 Piano movers in Perth are in increasing demand as individuals find it difficult to take charge of piano relocation. When you hire a professional piano mover in Perth, you can keep your peace as you know that your expensive machine is in safe hands. Thus you can invariably focus on other important aspects of relocation. But wait! There are other important benefits of connecting with piano moving professionals, and here are a few of them:
The Professionals Carry the Needed Equipment
One can easily lift and carry a vast instrument like a piano. An individual requires proper equipment to take charge of such a huge and intricate instrument. Experts of Perth piano removalists bring along their equipment. These include the straps, piano dollies, moving blankets and more. Using these tools makes the entire piano moving process more convenient for them and safe for the piano itself. Furthermore, piano removalists ensure that the piano sounds perfect after relocation. Hence they use the right tools to pack the pianos like a pro and move the big item through the intricate passages of your home.
Professional Piano Moving is Cost-effective
If you are planning to get a local moving service to shift your piano to a new destination, you must give the idea a re-think. Local movers charge lesser cost because they do not dedicate any expert to your piano moving task. If your piano gets damaged in transit, there is particularly no one to take responsibility for the damage. As a result, you may have to end up spending more on the damage repair, and if things are worse, you may have to give up hope of playing your beloved piano again. Hiring professional piano mover in Perth is relatively cost-effective as they provide high-quality service at the best industry cost.
Professional Piano Movers Complete the Task in Less Time
The time you need to pack, load, and unload your piano to the new location is always more than you think. When you are engaged with packing and preparing many other household items, furniture and valuables, piano moving cannot be manageable. So what is the alternative solution? Well, the best option is perhaps to contact a reliable piano moving service in Perth. The piano moving specialists know their job and are well-trained. They make the entire process so easygoing, and thus, you get relieved from undue stress. Additionally, it frees up your time, and you can use your time to manage other activities.
Hiring a Piano Mover in Perth is the Safest Move
Pianos have too many sensitive and intricate parts, and surprisingly, all of these contribute to the sound-making of the instrument. If you want to experience a hassle-free journey of piano moving, simply appoint an expert from companies like Forte Heavy Removals.
for the task. Experts know how to carry a bulky item like a piano and carry it to a new location safely. Not only on the floor, but they also take good care of your piano even during transit.
So what keeps you thinking? Visit us at our experts to talk about a free consultation with the most reliable piano mover in Perth.