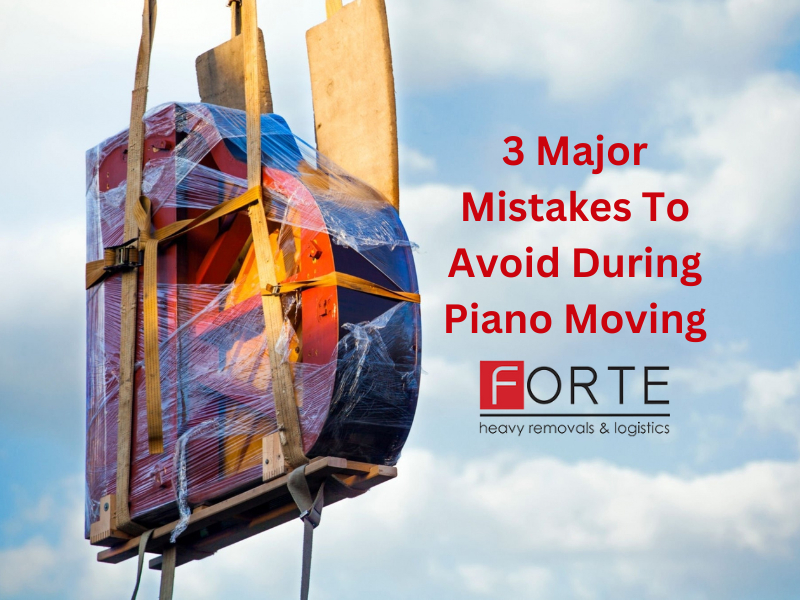 Planning and organisation are the key points to a successful relocation process. When you have a lot of belongings to move, it is evident to miss many things during the transit.
When you have a short period and need to move a vast piano, it is best to hire experts from a good piano moving Perth company. A professional company will pack all your piano belongings successfully. Their systematic loading and unloading process will eliminate the chances of last-minute packing and let you enjoy a seamless moving experience.
As you plan to make a move with your piano on your own, several things get lost in the shuffle. These things are essential and are often overlooked. Let us list down all the mistakes that we should avoid while relocating a piano:
1. Improper Calculations
The cost of moving or relocating a piano depends on many things. The experts note things like the number of items to be moved, the height, weight and dimensions of the piano, etc., to calculate the overall cost of moving a piano. The prime factor among all is undoubtedly weight.
If professional piano movers make mistakes in taking the proper measurements, it leads to inaccurate billing, and therefore the final bill could be higher as compared to the quotation. These details also help your piano expert to plan for weight distribution in advance.
2. Being Neglectful Of The Item.
Pianos are primarily built with several delicate parts. It would therefore be a grave mistake to consider only the piano's weight. Paying little attention to these sensitive parts may cause minor to significant damage to your priced possession. Local piano movers are often negligent about your instrument, attempting to complete the work too fast and, in the event, creating problems for you.
 A reputable piano removalist Perth will take utmost care of your belongings and will take all the necessary precautions to protect them from injuries.
3. Lacking Adequate Research
When you appoint a local vendor to relocate your piano, they come with a few men and some simple tools to shift your expensive instrument. Lack of adequate research, inappropriate training and expertise and an ill-equipped team can harm the piano moving process.
Most of nonprofessional companies claim expertise and experience when they have zero knowledge regarding the work. The best way to ensure good Perth piano removalists is to research online before appointing one.
Why Do I Need A Professional Piano Moving Perth Company?
Forte Heavy Removals is a trusted piano-moving company offering a flawless process for several years. At Forte Heavy Removals, the client's piano is the topmost priority. Initially, the team of professionals reached the sight from where the piano needed to be shifted. Initially, they research the piano well before starting the moving process.
They take proper measurements, make possible adjustments secure all the removable and delicate parts and pack the piano in the best possible way. They use the right technique and advanced equipment to load the piano onto the moving truck. Finally, they unload your piano to the destination with utmost care and efficiency.
Piano moving is just not a service anymore. For the best piano moving Perth company, it is an art. Planning to relocate the piano to your new destination? Do not worry! We have got you covered.