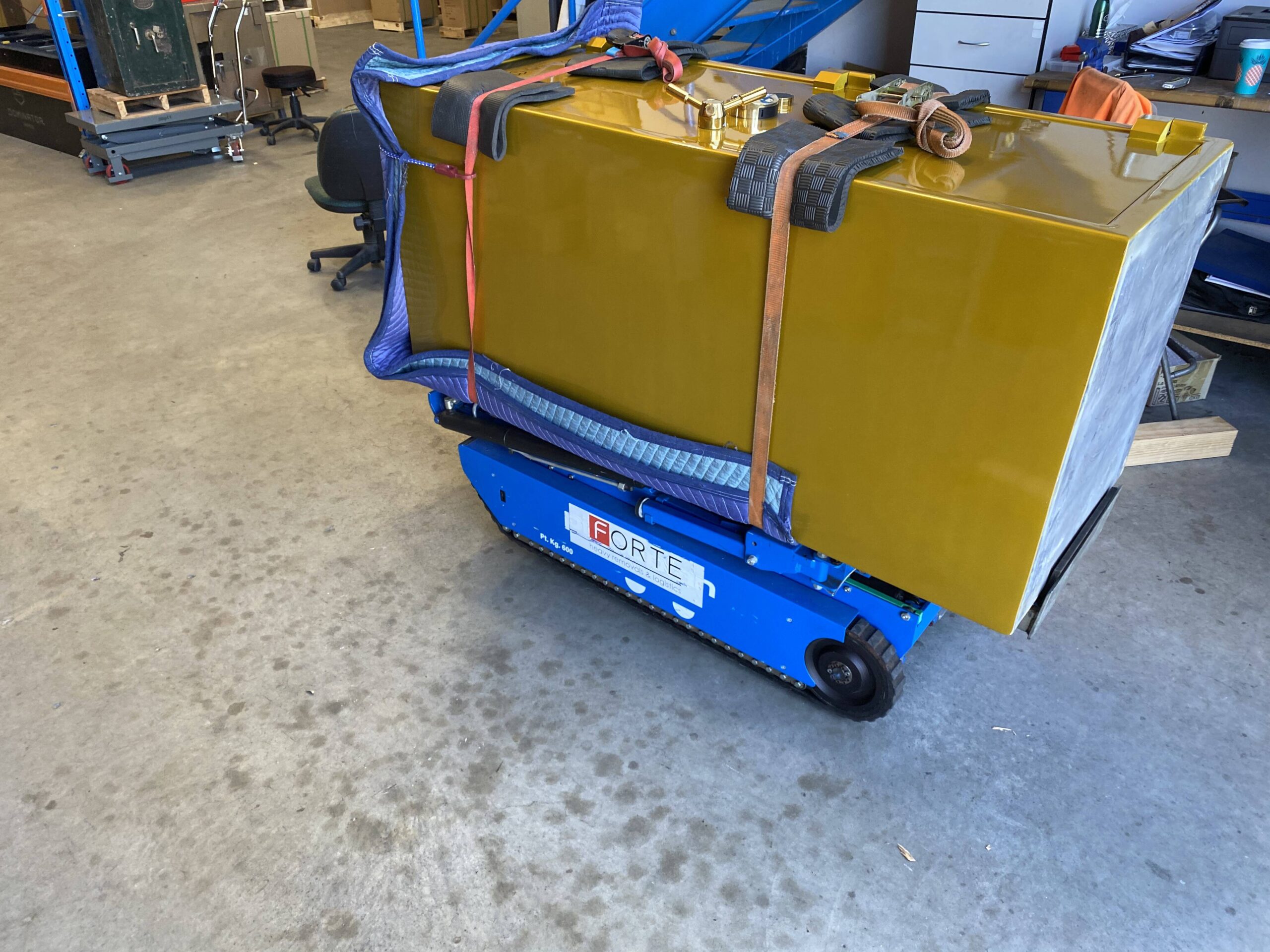 Moving a safe has its challenges, flooring is the biggest challenge. Having the right equipment makes all the difference to the job going smoothly and the customer being happy.
At Forte we have a range of different hydraulic trolleys and machines to move down a corridor, up a flight of stairs or over a balcony. The knowledge we have attained over years of operating these machines allows us to get the most difficult jobs done with ease.
Safe relocation is dangerous for anyone without the right knowledge and equipment we have been called to jobs to move a safe the other people have tried to move and its frankly scary. Let me paint a picture for you, flimsy box trolley, 5 occy/bungie strapps, 4 steps and a 350kg safe.
The best thing to do if you need to move a safe is call someone with experience moving them and keep your fingers from being squished.